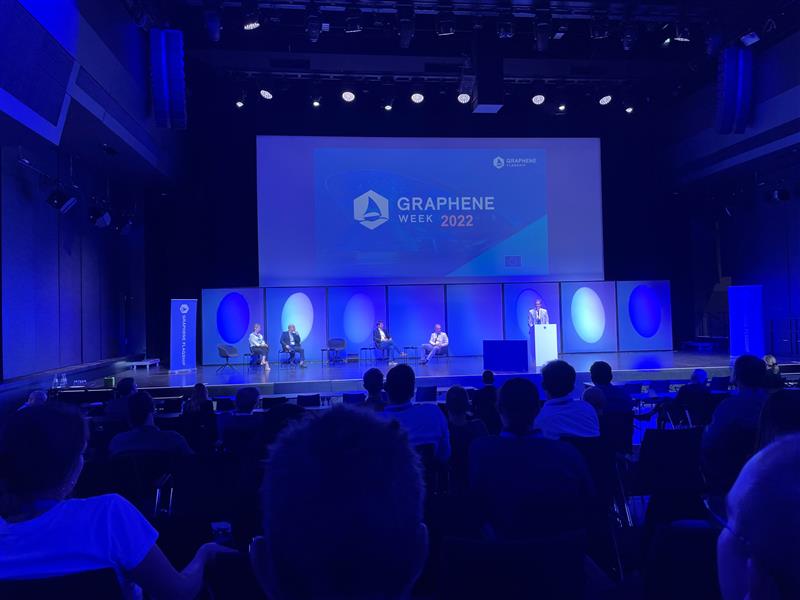 17th edition of Europe's leading conference in Graphene and 2D Materials
The 2022 edition of Graphene Flagship's Graphene Week took place at the heart of European innovation from September 5-9, 2022 – the world-famous BMW Welt in Munich, Germany. The multidisciplinary event gathered the latest research on graphene and related materials, as well as the newest graphene-enabled products.
We were live below the 497 participants, 101 speakers and 12 exhibitors to share and gain our insights on many interesting topics.