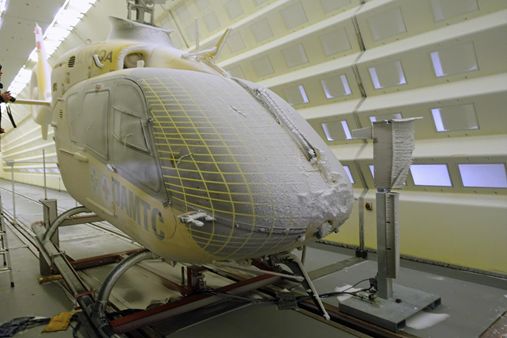 Heli Ice Safe (HIS)
FFG Success-Story: Heli Ice Safe (HIS)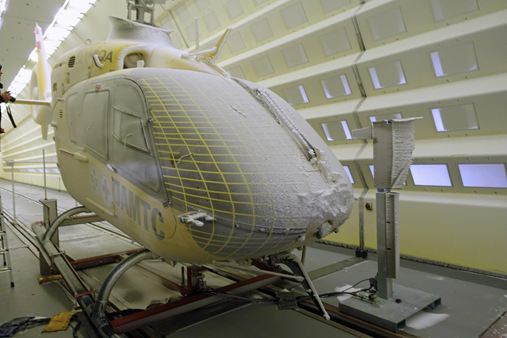 The project Heli Ice Safe (HIS) was highlighted as Success Story by FFG. CEST was involved as project partner and successfully worked in close collaboration with Villinger Gmbh (project coordinator) and Austrian Institute for Icing Sciences (AIIS), Heliair, and RTA Rail Tec Arsenal Fahrzeugversuchsanlagen GmbH, the project evaluated potential thermoelectric de-icing systems for small helicopters – such helicopters are used as rescue helicopters by Emergency Medical Services. Up to now, such de-icing systems are only available for large helicopters.
Besides a thermoelectric de-icing system for the rotors, a test facility (Spin Rig) has been developed, which allows dynamic tests of rotating parts under icing conditions, where the impact of centrifugal forces on the components can be investigated under icing conditions.
CEST part was testing of the de-icing system on coupon level, which included characterization of the heating layer via SEM / cross-section, mechanical testing, thermoelectric testing (cycling, max. operation temperature test), and climate tests (temperature / humidity cycling).
The project HIS (861096, Runtime 2017-2021) has been funded in the FFG Take-Off programme and by the BMVIT.
More details here: #Success-Story: Vereiste Rotoren im Klimawindkanal | FFG