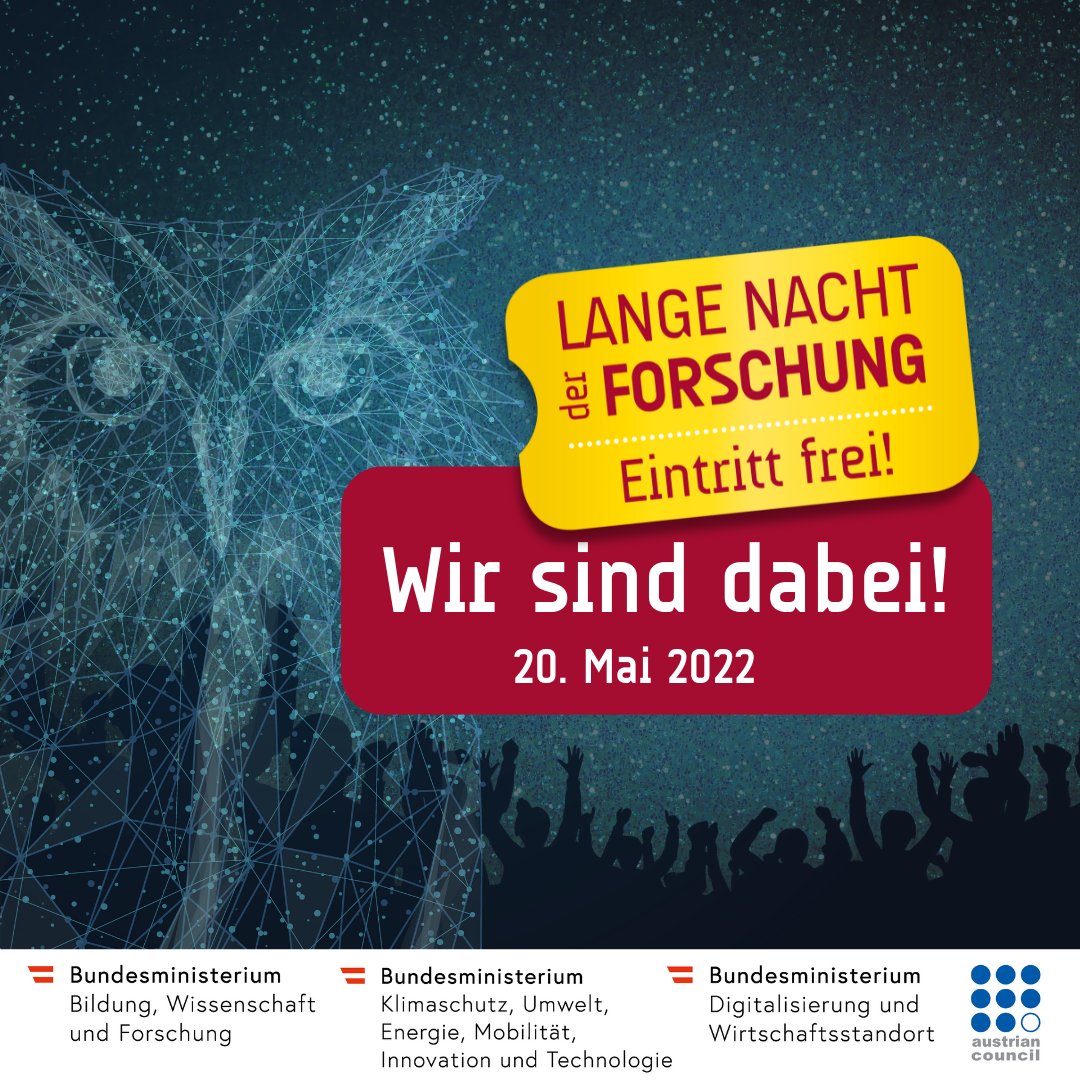 Lange Nacht der Forschung 2022
Around 250 research teams are getting ready to take you into the fascinating world of research and science on May 20, 2022!
WE'LL BE THERE AS WELL!
Together we make science and research from Austria visible and tangible! More than 2,000 stations, guided tours, workshops, lectures, live presentations and experiments await you throughout Austria.
We would like to show you what research & science from Austria can do: what contribution the individual teams make. The progress and innovations we contribute to