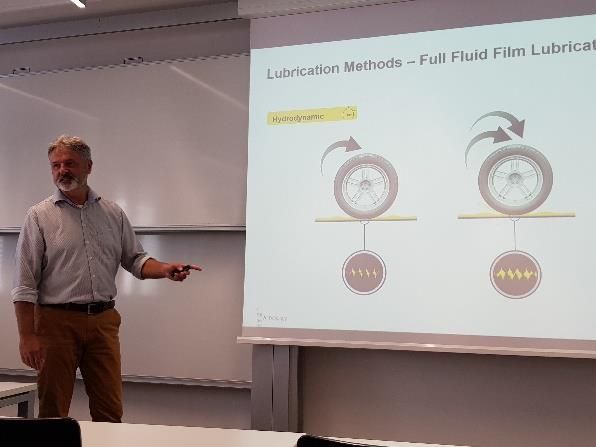 Workshop/Training "Lubricants" – Part II, 6. July 2022, TUW
Workshop/training "Lubricants" – Part II
"Base knowledge on oils and greases in combination with influence of current and hydrogen"
by Dipl. Ing. Heiko Stache
Head of Global Business Team (GBT) – Bearings,
Klüber Lubrication München SE & Co
Date: 6. July 2022
Place:  TU Vienna, Getreidemarkt 9, 1060, Vienna Building: "BA Hochhaus", Seminar Room: BA02G02

Time: 13:30 – 17:30
Agenda: 
Training Session by Dipl. Ing. Heiko Stache, KLM:
Basics in tribology
Basics in lubricants – oils, greases, etc.
Specific parameters of lubricants
Testing of lubricants
White etching cracks in combination with lubricants
Electrochemistry in lubricants
Overview ECIL project by Projektass. Jasmin Reinbold, PhD in progress, TUW
We look forward to seeing you in person at the workshop on 6. July at TU Vienna!
Contact: tzvetanka.boiadjieva@cest.at